YouTube Inspirational Music Videos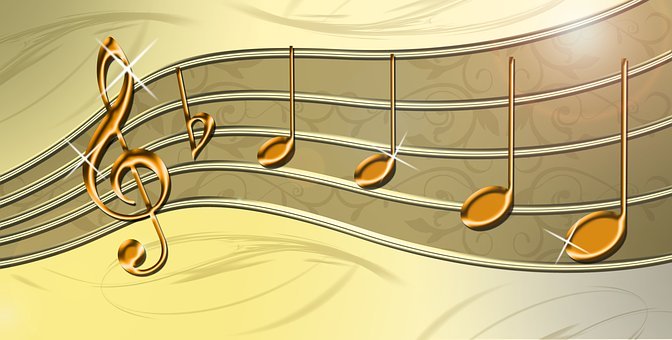 The following are inspirational YouTube music videos that were included in Pastor Betty Lou's "Daily Devotion" emails sent to our Salem Lutheran congregation during this pandemic. Listen to them for comfort and hope during these trying times. There will be a day when we all will be able to return to our church building for services.
I Look to You ** We Shall Behold Him
Love Moved First ** The Plumb Line
No Matter What ** Holy Spirit, Living Breath of God
Purify My Heart ** You Are My Dwelling Place
Precious Lord Take My Hand ** I want to walk as a child of the light
Via Dolorosa ** Footprints in the Sand
Draw Me Close ** Change My Heart Oh God
I Heard the Voice of Jesus Say ** Slow Down
The Change In Me ** Nobody Knows the Trouble I've Seen
Room at the Table ** Truth Be Told
I Will Trust in You ** How Deep the Father's Love For Us
More Than Wonderful ** In God's Safe Hand
I Turn To You ** No One Ever Cared For Me Like Jesus
You Are the Only One ** Perfect Wisdom of Our God
Be Still and Know ** Will You Love Jesus More
Your Promises ** Amazing Grace
YOUR GRACE STILL AMAZES ME ** Wonderful, Merciful Savior
Dona Nobis Pacem ** Create in Me a Clean Heart
Wonderful Merciful Savior ** Make Me Holy
Open the Eyes of My Heart ** Trust In You
Listen To Our Hearts ** Thy Will
You're Not Alone ** Keep Me In The Moment
I Wonder As I Wander ** Do You Hear What I Hear?
A Christmas Alleluia ** O Come All Ye Faithful
The First Noel ** Child Of Peace
Come, Thou Long Expected Jesus ** On Jordan's Bank
The Star Still Shines ** Oh What a Glorious Night
Messiah ** Somewhere In Your Silent Night
The Hope Of Christmas ** A Strange Way to Save the World
Love Comes Down ** Come Jesus Come
A Moving Story About Gratitude ** Behold The Lamb
Psalm 28 Song ** Soon and Very Soon
O, Come Let Us Sing For Joy ** When You Believe
Make Room ** Patiently Enduring
Jesus I Just Wanna Say I'm Sorry ** A Thousand Years
Keep Me In The Moment ** What Faith Can Do
The Lord Bless You and Keep You ** How Deep The Father's Love For Us
Come Jesus Come ** Be Thou Near To Me
Light Of The World ** God's Will
How Can I Keep from Singing ** God is So Good
Bread of Life ** I Will Run To You
Breath Of Heaven ** Psalm 23 – Surely Goodness, Surely Mercy
Shepherd ** You Are My All in All
Christ Our Hope in Life and Death ** How Beautiful
Yet Not I, But Through Christ In Me ** Fall Foliage
Not For A Moment (After All) ** Abide
He Will Not Let Go ** Come To Jesus
Remember Me ** Humble And Kind
I Just Want To Be Where You Are ** Will You Come and Follow Me
In His Presence ** Whom Shall I Fear
When Life Gets Broken ** One Family Under God
Pachelbel Most Beautiful Version Gospel ** You Say
Our God is Compassionate ** My Prayer For You
I Will Follow ** The Servant Song
How Can I Keep From Singing ** We Are the Body of Christ
Your Grace Still Amazes Me ** The Gospel
I Look to You ** What I Need Is You
You'll Never Walk Alone ** I Will Call Upon the Lord
Create in Me a Clean Heart Oh God ** I Will Boast
What Would Jesus Do? ** He Has Made Me Glad
Remember ** I Could Sing of Your Love Forever
Patiently Enduring ** God Is Generous In Giving
Lord of the Dance ** My Defense
Wisdom Song ** In Christ Alone
A Soldier's King ** Build My Life
He Will Hold Me Fast ** ABOVE ALL
Open My Eyes That I May See ** The Lord Bless You and Keep You
I Am Not Alone ** Beautiful Savior
The Nature of God ** Lord, Speak to Me
Live Like That ** The More I Seek You
Dear Younger Me ** Perfect Peace
In The Garden ** Every Promise of Your Word
Diamonds ** How Great Thou Art
Leaning On The Everlasting Arms ** 10 Men in Concert
All We Like Sheep ** Love In Any Language
Back to God ** Bridge Over Troubled Water
It's Always Love ** Tell Your Heart To Beat Again
Greater ** The Potters Hand Worship Video
Bless The Broken Road ** On the Wings of a Dove
You Promised ** O Day Full of Grace
10,000 Reasons ** Make My Heart Your Dwelling Place
Still In Control ** Christ be Our Light
God Who Moves The Mountains ** Knowing You
I Will Cast All My Cares Upon You ** On Christ the Solid Rock
Wonderful, Merciful Savior ** Create in Me a Clean Heart Oh God
You Do Not Walk Alone ** On Eagle's Wings
I Choose Christ ** What a Wonderful World
The Hawaii Blessing ** Virtual "America The Beautiful"
Days of Elijah ** Praise to the Lord Almighty
In His Time ** Will You Come and Follow Me
Sometimes It Takes A Storm ** Perfect Peace
O Wondrous Love ** Lord, Prepare Me to be a Sanctuary
It Is Well with My Soul ** I Know The Plans
Open the Eyes of My Heart ** Who Am I
Holy Spirit, Living Breath of God ** Shout To The Lord
When Life Gets Broken ** Create In Me A Clean Heart
Savior Like A Shepherd Lead Us ** You Are My Hiding Place
Blessings ** Perfect Wisdom of Our God
God Will Make a Way ** Amazing Grace (My Chains Are Gone)
Make Me a Servant ** Lead Me Lord
God Hears Our Prayers ** If God
Living Hope ** My Eyes are Fixed on You
The Change in Me ** When We Pray
Speak to Me ** Cornerstone – Hillsong Live 2012
Through My Father's Eyes ** I Will Trust in You
Cry of the Broken ** Joy of the Lord
You Can Do This Hard Thing ** God of All My Days
God Delights in You ** Waymaker